NetBackups Cloud Application Backups
PROTECT YOUR MISSION-CRITICAL SAAS DATA AND OVERCOME LIMITED RETENTION POLICIES
SaaS applications such as Microsoft 365, Google Workspace, Salesforce, Box.com, and Dropbox do not have robust retention and recovery capabilities. Yet, accidental, and malicious deletion happens. Your most important data is at risk! PROTECT MORE SAAS APPLICATIONS - CONTROL YOUR DATA
As organizations deploy more SaaS applications for collaboration and critical business activities, managing and protecting cloud-based data becomes increasingly important.  The leading SaaS providers only allow retention and recovery of deleted data for a limited time: Dropbox: 120 days; Microsoft: 90 days; Google: 30 days; Salesforce: 15 days; and Box: 14 days.  Afterwards, the data is gone forever!  And administrators have no control to recover.
With NetBackups Cloud Application Backup (ICAB), SaaS data is ALWAYS protected and ALWAYS available… on your time. NetBackups provides unlimited SaaS data backup history – mitigating the risk of data loss from human error, data corruption, malware/ransomware, and gaps in retention policy.
NCAB PROTECTS THE BROADEST SET OF SAAS SOLUTIONS
Microsoft 365 including Exchange Online, Teams, OneDrive, and SharePoint
Google Workspace and Teams Drive
Salesforce
Box and Dropbox
KEY CAPABILITIES THAT DELIVER SAAS DATA PROTECTION
BACKUP--SET IT AND FORGET IT
CLOSE RETENTION POLICY GAPS
Protect frequently changing data
Backup all plans, all data for supported SaaS apps
End-to-end automation or on-demand backups
Close the gap between the SaaS provider (limited days) and corporate/legal/regulatory policy (longer)
Cloud-based deployment, ideal for diverse set of work environments
Simple single-pane-of-glass management of SaaS backups
Daily reports available for overview and extensive details of your backup activity
RECOVERY - FAST, EASY, FLEXIBLE
SECURITY & RANSOMWARE PROTECTION
ANYTIME/ANYWHERE NON-DESTRUCTIVE RESTORE
Search SaaS backups by date or keyword to quickly locate and recover data
Restore individual items (mail, file, or record) or entire mailboxes, folders, or databases
Create an offline download (zip) of recovered items or restore online to the original (or alternate) account
SaaS backup data secured with AES-256 encryption — at rest and in-transit
Recovery from ransomware in seconds
Non-destructive restorations from anywhere, and at any point-in-time — granular level, or across users
Will not overwrite existing SaaS backup data
UNLIMITED, VERSIONED RESTORATION
INTELLIGENT WORKFORCE MANAGMENT
Unlimited history!
Complete point-in-time restoration via simple point-and-click
Unlimited retention of your daily SaaS application archives
Be prepared for discovery and litigation requests
Simplified employee on-boarding and off-boarding with bulk activation and automated addition/deletion of users
Restore to original account, or to an alternate, with the migration service
Recover even when the SaaS provider is down or temporarily unavailable
SaaS backup data resides in your choice of: US, Canada, EU/Ireland, or Australia
Pay-as-you-go licensing for ICAB service
No additional 3rd-party licenses/add-ons needed
NETBACKUPS CLOUD APPLICATION BACKUP PRODUCT SUITE
NETBACKUPS CLOUD APPLICATION BACKUP FOR MICROSOFT 365
Protection for Exchange Online: email, contacts, calendars, notes, tasks.
Protection for SharePoint Online: sites, site collections, documents, and document libraries.
Protection for OneDrive for Business: files and folders.
Protection for Groups and Teams: conversations.

NETBACKUPS CLOUD APPLICATION BACKUP FOR GOOGLE WORKSPACE
Protection for Google Workspace: email, documents, contacts, calendars, tasks, chats.
Protection for Google Team Drive: files and folders.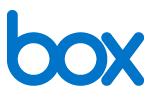 NETBACKUPS CLOUD APPLICATION BACKUP FOR BOX
Protection for Box files and folders.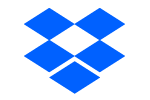 NETBACKUPS CLOUD APPLICATION BACKUP FOR DROPBOX
Protection for Dropbox files and folders.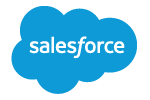 NETBACKUPS CLOUD APPLICATION BACKUP FOR SALESFORCE
Protection for organization data, Chatter feeds, metadata.
NBDR solutions are sold as aggregated subscriptions for a consistent monthly price